NAMM Foundation-CMS GenNext College Music Program
at
The NAMM Show (Anaheim, California), April 13-15, 2023

Call for Presentations
GenNext is a collaboration between CMS (The College Music Society) and The NAMM Foundation (the National Association of Music Merchants) that provides opportunities for college, conservatory, and university music faculty and students to learn about the $100 billion music industry and to network with industry leaders.
---
CMS and The NAMM Foundation will hold the GenNext program in conjunction with The 2023 NAMM Show (in person) on April 13-15, in Anaheim, California.
The NAMM Show includes over 1,500 global music products and materials exhibitors. For music students and academic faculty, GenNext offers the following opportunities:
exposure to internships and careers in music and the music products and events industry
discussions of current issues of the music industry and education community
development of future creators, innovators, and business leaders in music, music products, and other creative industries
Participation in the GenNext program is open to members of NAMM, members of The College Music Society, and students currently enrolled in higher education music programs.
The CMS-NAMM Foundation Program Committee welcomes proposals for presentations relating to the preparation of today's students for work in the music industry. The Committee solicits the broadest representation of the CMS membership and its interests and welcomes proposals from the music products industry and independent musicians, scholars, practitioners, and proprietors. Proposals that address the following issues are particularly welcome:
students regarding career opportunities and trajectories in the industry;
faculty and curricular development related to music industry studies and music technology in the classroom, which will be considered in keeping with CMS's focus on leading change;
issues of equity, diversity, and inclusion in higher education and the music industry, and how the industry and the academy can re-imagine music instruction while living and learning in a hybrid world; and
faculty using guitar, bass, or ukulele in the classroom.
Additional GenNext program information is provided on The NAMM Foundation website.
Generally, individual presentations are limited to 25 minutes; workshops, forums, and panels are limited to 50 minutes. Exceptions may be made and more time may be given for sessions that require more time to provide a comprehensive experience.
Due to time constraints, panels must include no more than 5 persons, including the moderator.
GUIDELINES
Proposers must communicate with all co-presenters and/or panelists regarding their interest and availability prior to submitting a proposal.
All persons whose works are selected for inclusion in The NAMM Show program are expected to register for and attend The NAMM Show/
Presenters are encouraged to bring their students to the Show.
Proposers must be willing to present in person on Thursday, April 13, Friday, April 14, or Saturday, April 15, 2023, should their proposals be accepted for The NAMM Show.
Neither The College Music Society nor NAMM Foundation provides travel expenses for accepted presenters, though students are encouraged to apply for the NAMM President's Innovation Award (Application deadline: January 27, 2023). College faculty members may apply for funding through The NAMM Foundation-College Music Society Faculty Fellows program, which provides a $500 stipend for accepted college music faculty to attend The NAMM Show. (Application deadline: January 27, 2023).
Electronic submissions are required (see below). Hard copy or emailed proposals will not be accepted.
A complete proposal will include the following:

The proposal title, format, and area of specialty.
A description of the proposed event: demonstration, workshop, forum, or panel.
A 50-75 word description of the session.
A description of how the proposal meets topical criteria of the call.
A description of how the proposal addresses issues of equity, diversity, and inclusion and living and learning in a hybrid world.
A list of all personnel involved in the presentation. Panelists must be named in the final section of the submission process.
A list of required audio-visual equipment requirements.
Proposals for The NAMM Show are welcome and encouraged by the deadline of January 3, 2023. Authors of accepted proposals will be notified by January 6, 2023, and confirmation of participation will be required by January 20, 2023.
NEW this year: All accepted presenters must be prepared to submit a video recording of their session by March 3, 2023.
The College Music Society's submission process is powered by Submittable. To submit a proposal, please click the button below. You will be directed to Submittable to complete your proposal. If you don't already have a Submittable account, you will be prompted to establish one. (Click here for help using Submittable and to view a list of Frequently Asked Questions.)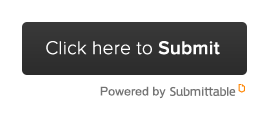 NAMM Foundation-CMS Faculty Fellows Program
The NAMM Foundation-College Music Society Fellows Program supports college music faculty who exhibit commitment and aptitude for developing curricula related to business leadership and innovation in music, pro-audio, and event technology through a financial award that offsets the cost of travel to The NAMM Show. Fellows are invited to participate in professional development sessions, networking events and receptions, and special events and concerts.
---
AWARD DETAILS
A cash award of $500 given one time to selected college music faculty to help offset travel expenses.
Join the growing class of College Music Fellows connected to the Music Products Industry.
Attend professional development sessions, networking events, receptions, concerts and special events.
Access The NAMM Show music products trade show floor.
ELIGIBILITY
Current member of The College Music Society (CMS)
Currently employed faculty member in community college, college, or university music program, with plans for continued employment during the 2023-2024 academic year
Preference will be given to candidates who 1) provide evidence of interest in gaining knowledge of the music industry and likelihood to use that knowledge to develop their professional portfolios and program curricula, 2) provide evidence of supporting The College Music Society's current common topic "Leading Change" and CMS's ongoing commitment to equity and opportunity, and 3) reflect the geographical diversity of The College Music Society.
Candidates with significant music industry experience will be considered for the Fellows Mentoring program, which occurs in tandem with the Fellows Program and provides funding for up to three Fellows Mentors.
IMPORTANT DATES
Application Opens: September 30, 2022
Application Deadline: December 1, 2022
Notifications: January 10, 2023
NAMM Show Dates: April 13-15, 2023 (Fellows arrive by April 12)


NAMM Foundation-CMS President's Innovation Award
The NAMM President's Innovation Award honors college students who demonstrate excellence in the field of music. Winners have proven dedication to pursuing a career in music including the areas of music performance, music education, media, sound engineering/audio, event technology, production, administration, management and/or marketing along with product creation and innovation.
---
AWARD DETAILS
Supports individuals enrolled in college and university music or music business programs and are preparing for a career in the music industry
Cash Award of $750 given one time to selected junior, Senior undergraduate and graduate students to support travel needs and expenses
Recipients participate in professional development opportunities at The NAMM Show and have access to music products, pro audio, and live event technology exhibits in addition to concerts, special events and networking sessions
IMPORTANT DATES
Application Opens: June 15
Application Closes: December 1
Award Notifications: January 9