GENNEXT SUBMISSION GUIDELINES FOR THE 2024 NAMM SHOW
JANUARY 25-28, 2024, ANAHEIM, CA
PROGRAM DESCRIPTION
GenNext is a collaboration between The NAMM Foundation and The College Music Society (CMS) that offers community college, college, university, and music industry trade school students curated programming relevant to pursuing a career in the music industry as well as professional development for faculty.
DEADLINES
June 29: Submissions Open
July 20: Early Acceptance Submission Deadline
August 1: Early Acceptance Notifications
September 13: Submissions Close
September 22: Final Acceptance Notifications
September 27: Speaker Agreement(s) Due; Requests for set up options (not listed in chart below) due for consideration
November 6: Schedule Published
December 4: NAMM Show+ Pre-Recorded Virtual Sessions Due
December 4: PPT Decks and Handouts Due
AUDIENCE
GenNext proposals must be targeted at one or more of the following audiences:
Students participating in trainee or technical programs, community college, four-year college or university undergraduate or graduate programs in:
Event Technology
Lighting & Live Sound
Music Business
Music Education
Music Industry Studies
Music Instrument Building & Repair
Performance
Pro Audio
Recording
Theater
Touring
Other (ask us if your topic is not listed)
Faculty
Interested in starting a Music Business, Industry, Pro Audio, or Recording Program
Music Business
Music Education
Music Industry Studies
Performance
Pro Audio
Recording
Theater
Other (ask us if your topic is not listed)
QUALIFICATIONS TO SUBMIT
Submissions are encouraged from professionals from all backgrounds relevant to their proposals
Submitter(s) must have demonstrated proficiency in the topic(s) proposed
Submitter(s) must become familiar with the audience and goals of the program(s)
Submitter(s) must adhere to deadlines and guidelines
CO-PRESENTERS AND PANELISTS
Proposers must communicate—and confirm—with all co-presenters and/or panelists regarding their interest and availability to present at The NAMM Show prior to submitting a proposal. Please include names, contact information, and affiliations for all associated presenters in your submission.
REGISTRATION
All persons whose works are selected for inclusion in The NAMM Show program will receive an invitation to register for one (1) complimentary badge to The NAMM Show.
SHOW DATES ARE JANUARY 25-28, 2024
Accepted proposers must be willing to present in person on Thursday, January 25; Friday, January 26; Saturday, January 27; or Sunday, January 28, 2024.
STUDENTS & COLLEGE/UNIVERSITY FACULTY
College/University/Trade School faculty are encouraged to bring their students to the Show. Eligible college and university students are encouraged to apply for the $750 Lamond GenNext Award by October 10, 2023. Eligible college/university faculty members who are members of The College Music Society may apply for a $500 stipend to attend the Show through The NAMM Foundation-College Music Society Faculty Fellows program by October 10, 2023.
TRAVEL AND HOUSING
All travel-related expenses are the responsibility of the presenter(s). NAMM negotiates special NAMM Show rates, and we encourage presenters to book with one of our partner hotels. Housing for General Attendees opens September 6, 2023.
TOPICS REQUESTED FOR THE 2024 NAMM SHOW
The NAMM Foundation requests proposals that reflect one of the topics listed below. Electronic submissions are required. Hard copies or emailed proposals will not be accepted.
Careers in the music industry, including event management and production, lighting and sound, pro audio, education, performance, composition, marketing, A&R, touring, nonprofit, etc.
Equity, diversity, inclusion, and belonging in the academy and in the music industry
Music industry studies
Music technology in the classroom and beyond
Information that supports having a career in the music industry (copyright, marketing, social media, roadmap and examples, etc.)
Music and wellness in the classroom and beyond
SUBMISSION GUIDELINES AND FORMAT
GENERAL
All presenters must agree to—and return—the Speaker Agreement by September 27, 2023.
Due to the high volume of submissions, The NAMM Foundation is unable to provide direct feedback as to why a submission was not accepted.
The NAMM Foundation reserves the right to edit session titles and descriptions and/or to request changes to format, length, and type of proposal.
Though we will take into consideration your requests, the session date and time is not guaranteed and is at the discretion of The NAMM Foundation.
Submissions that do not follow the guidelines will be returned to the sender with a request to resubmit after meeting submission guidelines.
TYPES OF SUBMISSIONS ACCEPTED
| Type | Description | Time Limit | Set Up |
| --- | --- | --- | --- |
| Presentation | One presenter, specific topic. In-person with option to prerecord | 25 Minutes | Theater seating, riser, one microphone, screen for PPT, lectern, sound tech |
| Session | Host + up to four panelists, discussion. In-person with option to prerecord | 60 minutes | Theater seating, riser, up to 5 chairs, screen for PPT, up to 5 microphones, lectern, sound tech |
| Workshop | Host + *workshop assistants, demonstration. In-person only. | 120 minutes | Theater seating (chairs can be moved and reset), up to 5 microphones, screen for PPT, lectern, sound tech. |
| NAMM Show+ Virtual Only | Presentation or Session, prerecorded | 25 or 60 minutes | NAMM can assist with virtual recordings if needed. |
*Workshop assistants required to help tune/transport instruments to/from storage.
SPEAKERS, TITLES, DESCRIPTIONS
Submissions must be submitted using the following format and word count:
Name of Program (GenNext)
Intended Audience: (students, educators)
Type (Presentation, Session, Workshop, NAMM Show+)
Title (10 words or less, use title case)
Title should be pithy and accurately represent the content presented. Only include words necessary to convey the overall objective of the session and limit punctuation. Do not sacrifice clarity for cleverness.
Name of Confirmed Host and All Presenters, Titles, and Affiliations
Description (100 words or less)
Descriptions should entice participants to attend and quickly get to the point of the session objectives. Avoid lengthy intros, expository musings, and who panelists and intended audiences are. These elements are covered in the Program, Intended Audience, and Presenter sections. Use action words as advised by the revised version of Bloom's Taxonomy.
SAMPLE SUBMISSION
Program: GenNext
Audience: Students and Faculty
Type: Session (60 minutes)
Title: Having a Career in Pro Audio: Four Steps for Success
Host: Jill Doe, president of Career Innovations
Panelists: Mark Jones, engineer for ABC Band; Tamika Smith, general manager at Studio Excellence; Bill Blue, professor of Music Business at the University of Texas; Mary White, portfolio development at Get Noticed!
Description: Turn your dream of becoming a studio engineer into a reality in four simple steps! In this session, you will learn which pro audio trends to pay attention to—and how hard it is to develop proficiency in each; you will discover where to go to network with industry pros; you will know how to create a killer resume that includes school and personal projects; and you will have an understanding for how to showcase your work with a virtual portfolio.
QUESTIONS?
GenNext Program or NAMM Show Questions: Contact Claire Kreger-Boaz at [email protected]
NAMM Show Registration Questions: Contact Bethany Gilbert at [email protected]
College Music Society or Submittable Questions: Contact Hannah Pearson at [email protected]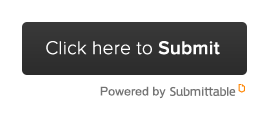 NAMM Foundation-CMS Faculty Fellows Program
The NAMM Foundation-College Music Society Fellows Program supports college music faculty who exhibit commitment to and aptitude for developing curricula related to business leadership and innovation in music, pro-audio, and event technology. The Award is given each year to selected college and university music faculty who demonstrate strong interest in expanding their knowledge about the music products, music production,and event techology industries. The program seeks representation from each region of The College Music Society, as well as its international members and preference is given to applicants from institutions that service traditionally underrepresented student populations.
---
AWARD DETAILS
A cash award of $500 given one time to selected college music faculty to help offset travel expenses.
Join the growing class of College Music Fellows connected to the Music Products Industry.
Attend professional development sessions, networking events, receptions, concerts and special events.
Access The NAMM Show music products trade show floor.
ELIGIBILITY
Current member of The College Music Society (CMS)
Currently employed faculty member in community college, college, or university music program, with plans for continued employment during the 2024-2025 academic year
Preference will be given to candidates who 1) provide evidence of interest in gaining knowledge of the music industry and likelihood to use that knowledge to develop their professional portfolios and program curricula, 2) provide evidence of supporting The College Music Society's current common topic "Leading Change" and CMS's ongoing commitment to equity and opportunity, and 3) reflect the geographical diversity of The College Music Society.
Candidates with significant music industry experience will be considered for the Fellows Mentoring program, which occurs in tandem with the Fellows Program and provides funding for up to three Fellows Mentors.
IMPORTANT DATES
Application Opens: June 15, 2023
Application Deadline: Oct. 10, 2023
Notifications: Nov. 1, 2023
The NAMM Show: Jan. 25-28, 2024 (Fellows arrive by January 24)

Lamond GenNext Award
The Lamond GenNext Award (formerly the President's Innovation Award) honors college students who demonstrate excellence in the field of music. To apply, follow the directions outlined in this document. You are required to show a proven record of leadership and commitment and provide a statement outlining your goals as you explore career opportunities in music, sound, and event technology.
---
AWARD DETAILS
Supports individuals enrolled in two-or-four-year college and university programs and are preparing for a career in the music, sound, and event technology industry
Cash Award of $750 given one time to selected undergraduate and graduate students to support travel needs and expenses to attend The NAMM Show
Recipients participate in professional development sessions, networking, and special events, and have access to the tradeshow floor to explore music, pro audio, and live event technology exhibits.
IMPORTANT DATES
Application Opens: June 15, 2023
Application Closes: October 15, 2023
Award Notifications: Nov. 1, 2023
The NAMM Show: Jan. 25-28, 2024